Statistics
We have
226
registered users
The newest registered user is
alecadvwxg
Our users have posted a total of
7698
messages in
787
subjects
Who is online?
In total there are
3
users online :: 0 Registered, 0 Hidden and 3 Guests
None
Most users ever online was
27
on 20/01/14, 05:15 pm

here isone of my first walks Plz rank only the legs because didnt bother to move anything else
low beg
legs are stiff

work on feet placement

try to make it smooth with easing and try not to make it shaky

when you make a test make it like you would animate for a movie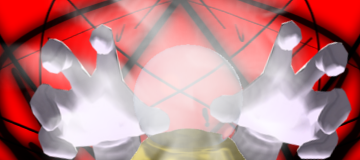 Moderator





Posts

: 460


Join date

: 2010-05-10


Age

: 19


Location

: Mid-West USA



...
pivotnam, i love it so much that u know what ur talking about and u say it xD
but when u say,
try to make it smooth with easing and try not to make it shaky
u gotta explain on how to make it smooth, how to ease right, how to get rid of shakeyness...
i mean, ur right on the dot. but u gotta explain how to do it, to u keep urself on the dot :P ( lol? )
stiffness,
move all joints in ever frame, even if you move them in the smallest movement possible.
try doing that and try not making it shakey. also you have to ease properly.
easing,
just start off slow, and gradually get faster then slow down to stop. just like a train or example XD
do ur frames like is if u still on understand.
start.---------------------stop
|-|--|---|-----|----|---|--|-|-|
shakeyness,
just edit out ur shakeyness after u've done a bit of ur animation... theres no other way. ( well not that i know )
low beginner
what is shakyness and what is heavy easing
well heavy easing?
honeslty, you dont want to be doing that cuz you wont get passed med beginner -.-

shakeyness,
its pretty self explanitory.. .its a movement that shakes lol :P

and heavy easing is this if u really want to know...

|-|-|-|--|---|---|----|-----|-----|---|---|--|--|-|-|-|-|-|
so heaVY EASING is just making more spaces during the middle
well kinda,
its also adding alot more smaller spaces to slow down, so it looks like he is going in slow motion every time he goes to start and stop...


when is slowmotion ever needed to in an animation anyways
when ever you want lol...
its really just for effect.

like if u want to show a punch that is super duper quick, before it hits the guy u can do a slow motion thing.
it just makes an animation look really cool sometimes...

to show fast movements in normal speed :P


Similar topics
---
Permissions in this forum:
You
cannot
reply to topics in this forum