Statistics
We have
226
registered users
The newest registered user is
alecadvwxg
Our users have posted a total of
7698
messages in
787
subjects
Who is online?
In total there are
4
users online :: 0 Registered, 0 Hidden and 4 Guests
None
Most users ever online was
27
on 20/01/14, 05:15 pm

this is gonna be a long story prepare urself..... Well when school started pretty much when i learned about pivot and stuff i was startin to think if i should tell my friends about pivot or sumthin BUT, i was afraid that they would think the program was stpid or sumthin. uhhh months pass i have a class 7th period called art and tecch and my teacher is the best he always helps kids wit problems and stuff and is really nice my school is made up of bullys and stuff but since he respects everyone everyone respect him back. So soon enough he starts teaching us photoshop and stuff. but sumtimes i use pivot on the computer then after a 2 weeks i showed a friend (MMJDA) pivot and how to use it and he became hooked. after 1 week i decided to tell my teacher about the awesome software i showed it to him and he loved it ( cause its just that awesome) I told him pretty much the basics how u could move joints, frames, backrounds, etc i even told him how to download it and stuff. He soon showed it to his after school club computer club and they were hooked to it to and sum kid next to me was trying to talk to his other friend but seemed as if he was in a tance 0_0.Then after that day he showed my 7th period class it and then me and mmjda started helping kids who needed it and we are countining to useit. Sense everyone was hooked i told my teacher that they even have forums where u could use pivot and stuff and they give u cc so there about 25 kids in my class and 35 others in the computer club so ill be telling them about this forum so they can get cc on their animations. So get ready to see a butch of posts but im still not sure if theyll come to the forum so cross ur fingers toes touge eyes arms legs .
Epic





Posts

: 456


Join date

: 2010-07-02


Age

: 21



omggg :D thanks dude, i <3 u, thats great
Make Pasta, not war
Remember this well! This drill rips holes through the universe. That hole will become a path for those who follow us. The wishes of the defeated and the hopes of everyone who follows, with those two thoughts, with 20 spirals weaved in, we'll carve the path to tomorrow!
This is Tengen Toppa!
This is Gurren Lagann!!
MY DRILL, IS ONE THAT PIERCES THE HEAVENS!!!
Admin





Posts

: 1403


Join date

: 2010-05-08


Age

: 23


Location

: Narnia



i hope they join and stay active :D

and i think you mean "rampage"
Moderator





Posts

: 641


Join date

: 2010-05-19


Age

: 24


Location

: California<3



yeah if i told some of my friends they wouldn't do anything about it because most of them don't have parents that will let them download things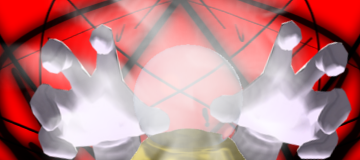 Moderator





Posts

: 460


Join date

: 2010-05-10


Age

: 19


Location

: Mid-West USA




---
Permissions in this forum:
You
cannot
reply to topics in this forum