Statistics
We have
226
registered users
The newest registered user is
alecadvwxg
Our users have posted a total of
7698
messages in
787
subjects
Who is online?
In total there is
1
user online :: 0 Registered, 0 Hidden and 1 Guest
None
Most users ever online was
27
on 20/01/14, 05:15 pm

Well I really don't want to get banned so if this is an offense to Pivet World, then gladly lock the topic:

1. Well I like the theme at the top but the background of the rest of the site is well very... white. I feel blinded looking at the screen rite now... Anyway if u choose to keep it like this im alright with that.

2. I'm confused with this lock method topics of mine get locked, because of an ignorant (and these are my thoughts so don't get mad because they are not directed at u) person who doesn't read the rules. To be specific, one of my animation threads got locked because some guy that will remain nameless advertised his anims on there. So I think it's not fair for those people. So yeah correct me if I'm wrong and again this is not directed to Pivet World or the people. These are my thoughts.

Also, isn't a bump considered as someone who is hosting the thread saying something to get his topic more popular than another? Because on the runescape forums thats what I saw.

Anyway if I do get punished for this, this maybe my farewell so yeah...
Very Active





Posts

: 132


Join date

: 2010-10-03


Age

: 20


Location

: NYC



YES, you are getting BANNED! <JK

Well, i totally agree with you. I am moving this thread to suggestions, as this is more of a suggestion than anything.

And no, a bump is someone who BUMPS the topic up to the top. And in order for a LOCKED BUMP the topic mus be over 2 weeks old.

I will change that, so thanks for mentioning this. I will reward you with + rep, and 20 PW Bucks.
Contest, check it out
here!
Help us grow! ADVERTISE US!
GO here for more information on advertisement CLICK HERE
Admin





Posts

: 839


Join date

: 2010-05-02


Age

: 24


Location

: Virginia



lol you didn't do that pivetor

I don't think you would get banned just for expressing your opinion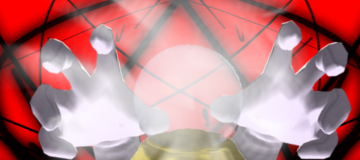 Moderator





Posts

: 460


Join date

: 2010-05-10


Age

: 18


Location

: Mid-West USA



Lol yeh, it would be wrong for a person to be banned for making a suggestion lol :P
Rank Team





Posts

: 327


Join date

: 2010-06-11


Age

: 23


Location

: where the world meets hell o.O



lol i found your fear of punishment hilarious XD anyway for the locking thing, if it gets locked because of an "ignorant person" then you are allowed to ask an admin/moderator to unlock it if you decide you want to update it, its only a temporary lock really, and as for the white thing i agree 100%
Make Pasta, not war
Remember this well! This drill rips holes through the universe. That hole will become a path for those who follow us. The wishes of the defeated and the hopes of everyone who follows, with those two thoughts, with 20 spirals weaved in, we'll carve the path to tomorrow!
This is Tengen Toppa!
This is Gurren Lagann!!
MY DRILL, IS ONE THAT PIERCES THE HEAVENS!!!
Admin





Posts

: 1403


Join date

: 2010-05-08


Age

: 23


Location

: Narnia



wow u really got an award :D
Epic





Posts

: 456


Join date

: 2010-07-02


Age

: 20





Similar topics
---
Permissions in this forum:
You
cannot
reply to topics in this forum