Statistics
We have
226
registered users
The newest registered user is
alecadvwxg
Our users have posted a total of
7698
messages in
787
subjects
Who is online?
In total there is
1
user online :: 0 Registered, 0 Hidden and 1 Guest
None
Most users ever online was
27
on 20/01/14, 05:15 pm

Hi :3, I want to know if I upload rank with this animation.
New




Posts

: 5


Join date

: 2011-01-16


Age

: 22


Location

: Argentina



-it needs a lot more easing. especially when he points, he jumps, and when the other guy points. the ground flies by really fast. you need to ease it too.
-the anim is pretty stiff. move more joints.
-foot placement is a tiny bit off when he jumps
-his arm randomly flies forward after he touches his head. ease it, it looks choppy.

i say no to med beginner. sorry
Moderator





Posts

: 641


Join date

: 2010-05-19


Age

: 24


Location

: California<3



sage covered it so i'm saying just med beg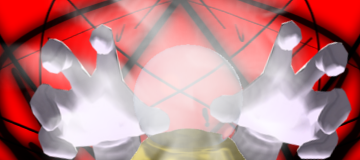 Moderator





Posts

: 460


Join date

: 2010-05-10


Age

: 19


Location

: Mid-West USA



Low beg, sorry :(
The ground moves way to fast, no easing and very stiff.
] Revenge is like a ghost, it takes over every man it touches, it's thirst cannot be quenched, until the last man standing, has fallen.
Forum Reviewers





Posts

: 409


Join date

: 2010-05-14


Location

: Happy super Hotdog land?



I say Med Begginer but no borederz.
Personally I think you used easing... you just didn't use enough of it
Like when the person points its pretty good but could have used a little more easing but I liked the flow that you put into the point. Very Realisticish :D. When he jumps back its not eased at all basically. He jumps up and straight down. Next time ease when he jumps and then when it changes from going up to down make it slow. The ground as pointed out by many is too quick for the scene and is not eased into spot. Next time use easing to place it into its position. The only party that was Low Beginner was at the beginning in my opinion because the first guy is all messed up. His head moves awkwardly and I felt his back arm should not have moved unless his legs do. Oh and one more thing, it was stiff and I would have asked you to fix it, but to me its not much of I priority in this case.
Great animation budd :D

Edit: Oh and what Sage said bout footplacement when he jumps :P
GO BIG OR GO HOME!
Epic





Posts

: 399


Join date

: 2010-06-25


Age

: 23


Location

: Twin Leaf Town?



Low rank :) If you want to focus on ranks, try to animate every part on the stick. You should animate for fun and do alot of tests for physics and such, and then think the ranks again, that's good way to get the hang of them.
Noob





Posts

: 15


Join date

: 2011-01-27


Location

: Finland




---
Permissions in this forum:
You
cannot
reply to topics in this forum